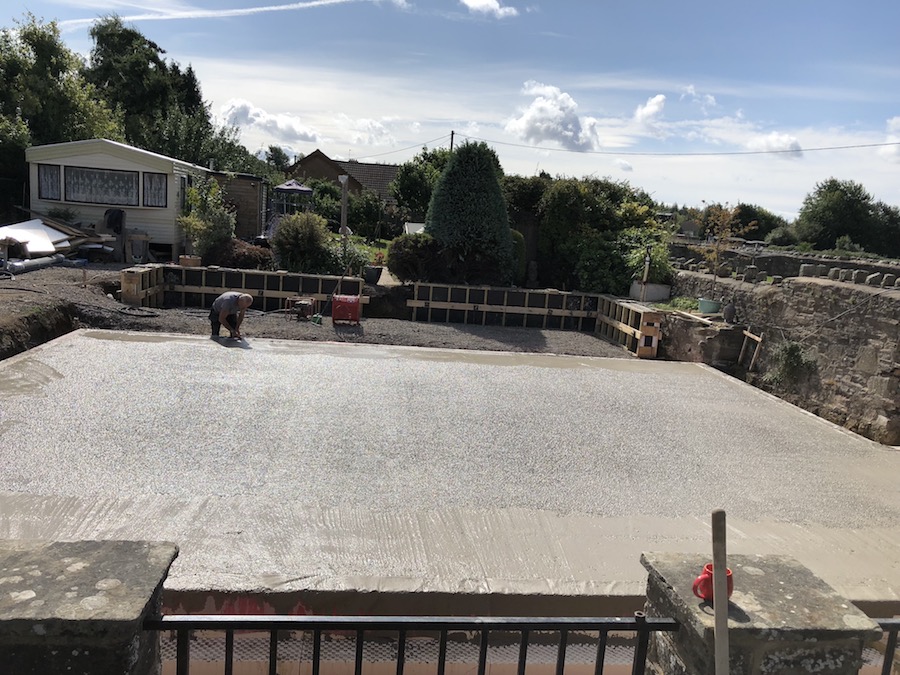 09 Oct

Reinforced concrete pour

Tree Tops Passivhaus update:

Now that the insulation form work for concrete has been installed, the next stage is to lay a radon barrier (damp proof membrane) before installing two separate layers of reinforcing mesh in the bottom and top of the 300mm thick slab. Such a thickness of slab is required on this project due to the point loading from steel work surrounding the large 4.5m wide sliding patio doors. The thermal mass of the slab will hold onto heat during winter and will be cool in the summer to avoid temperature spikes. It will also act as a thermal store for the house.

Concrete on its own doesn't exhibit much shear/tensile strength so the inclusion of reinforcing bar will ensure that the slab won't crack as it distributes the weight of the walls, roof etc. across the entire slab not just at the edges or points where the walls sit.

The clients requested a polished concrete finish so not only does it act as the structural base it also doubles up as the finished floor surface. This will add an interesting industrial design aspect to the build whilst saving money.

The concrete pour was done in approximately 8 hours including power floating. All in a days work!